Black Pearl Granite
BLACK PEARL GRANITE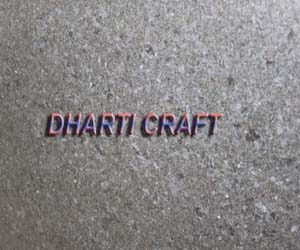 Black Pearl Granite Tiles is one of the fine grained granite being extensively used at surroundings that need a little dark Grey/ Gray color. Black Pearl Granite has been so long considered as one of the most famous granite due to its versatility, elegant appearance as well as its cost effectiveness. Black as a primary color so is considered to be part of the black granite family. It is having a dark Gray background with little less gray/ grey specks in it.  Black Pearl slabs / tiles bring a naturally high end quality and feel to any project. Black pearl granite tiles is one of the best Graniten for exterior cladding, wall panels, counter tops, water features, or wherever a long lasting and beautiful material is needed. Black Pearl granite Tiles and slabs  are easy to clean and last for  lifetime.
Black Pearl slabs are extensively used to give a rich and a luxurious appeal to any interior & exterior of the buildings. These granite tiles/ slabs can be used effectively on walls & floors in both interior and exterior architecture. The slabs are extremely hard wearing and are ideal for use in high traffic areas of the home, as well as areas where resistance to staining is important.
DHARTI CRAFT, INDIA is an Exporter Supplier of Black Pearl Slabs & Tiles,  Black Pearl Satin finish Granite, Black Pearl flamed fired finish Slabs, Black Pearl leather finish Slabs tiles plates steps risers. Black Pearl Big Slabs 300x200 from India. Indian Black Pearl Granite.
Buy Black Pearl Granite Tiles from us, we assure best quality and best price Black Pearl granite tiles and slabs.
Some of the best Granite tiles and slabs from India.
Absolute Black Granite Tiles
Galaxy Granite Tiles
Tan Brown Granite Tiles
Desert Brown Granite
Tiger Skin Granite
Marry Gold Granite Tiles
Red Granite Tile
Steel Grey Granite Tiles
Royal Cream Granite
Specifications of Black Pearl Granite
Classification
Granite
Offered in
Block, Slabs & Tiles
Finishes 
Polished, Honed, Leather/Satin, flamed/fired, Shotblast
Standard Specifications
Random Slabs of 18mm, 20mm and 30mm Thick.
 

Polished, Calibrated & Beveled Tiles of 10mm Thickness.

305x305x10mm

610x305x10mm

400x400x12mm

 

Cut to Size Tiles 18mm, 20mm and 30mm thick.

300x300 / 300x600 / 600x600mm.

Tailor-Made Specifications
Possible
Recommended Applications
Interior & Exterior
Delivery
 4 weeks
Technical Specification Data of Black Pearl

| | |
| --- | --- |
| Compressive Strength | 2500 Kg/cm2 |
| Comp. Strength after Gelivity | 2696 Kg/cm2 |
| Ultimate Tensile Strength | 274 Kg/cm2 |
| Coeff. Thermal expansion | 0.0045mm/mcº |
| Water Absorption | 0.15% |
| Impact Test-Min Fall Height | 68cm |
| Specific Gravity | 2.65 Kg/m3 |
| Hardness (Moh's Scale) | 6.0 |
Technical ASTM Data
Technical Information
Value
ASTM/ INDIAN Standards
Water absorption, % by weight
0.15
C-97
Density (Bulk specific gravity)
2.65
C-97
Modulus of rupture, N/ mm2

Dry-11

Wet-15

C-99
Compressive Strength N/ mm2
Dry - 117
Wet - 100
C-170