Black Slate Paving Slabs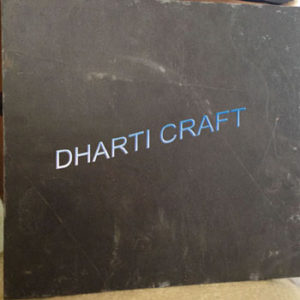 Black slate paving slabs is bold black colored slate known as Jack Black Slate. The Black Slate paving slabs are best preferred for flooring tiles. In addition, Jack Black slate slabs is having natural sheen on its surface that gives it a exclusive look. Therefore is a preferred stone all over the world. Indian Black Slate paving slabs are beautiful, versatile product that adds a feeling of warmth and timeless elegance. Which furthermore compliment or feature any design. In addition, We recommend to seal the tiles with good sealer for long life and maintenance.
Applications of Black Slate paving slabs:-
Indian Black slate is authoritative and evoke strong emotions & more sophisticated look. Black Slate paving slabs, Hand selected for texture and color. Furthermore each Jak black slate tile creates a exceptional surface. The natural highlights of our Jack Black Slate tiles produce amazing effect that changes subtly with both natural and artificial lighting. Furthermore,  Black Slate tiles especially chosen for their rich color, surface texture and durability. The natural surface, will make a truly individual design statement in any living space. They can be used to create a dramatic effect in a number of situations - whether as a feature wall, or as the main floor of a living room.
High Quality Manufacturer, Supplier of Black Slate paving Slabs:-
DHARTI CRAFT is a leading exporter of Jack Black Slate paving slabs,  black slate wall tiles. In Addition black stone tile, black slate tile 12x24, Indian black slate floor tiles and slabs from India. We always recommend to seal the slate with a good quality sealer for long life and smooth maintenance. We are Jak Black Slate paving slabs Suppliers, Exporters, Manufacturers and wholesalers from India.
Jack Black Slate paving is a beautiful world wide selection for a great look to any interior and exterior. Architects always prefer black slate paving tiles and it is always the first choice for black roof slate paving, Flooring tiles.
Looking for more colors of Slate paving tiles. Visit our Stone Gallery.
Specifications

| | |
| --- | --- |
| Classification | Slate Origin India |
| Quarry Deposit | Layered |
| Quarry Excavation | Hand split layers |
| Chisel Splitting | Possible |
| Gangsaw Sawing | Not possible |
| Offered In | Tiles, Slabs, cut to size |
|   | Both faces natural |
|   | 1)One face natural, other Calibrated 2)One face Honed - other face Calibrated. |
| Tailer Made Specifications | Possible |
| Carved Articles | Not possible |
| Recommended Applications | Interior and exterior |
| Suitability | Medium to Low Traffic |
| Consistency | Fair |
| Fragility | Sound |
| Delivery | 4 weeks |