Fossil Mint Paving Slabs
FOSSIL MINT PAVING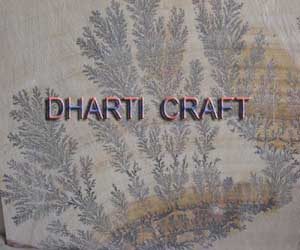 Mint fossil Paving Slabs  is used for Wall cladding in addition to flooring stones, as well as for paving, Treads, lintels and as gardening stones. Mint Fossil Sandstone is highly resistant to acids, alkalis, salinity and it provides resistance to thermal variance. Therefore it is suitable for construction near seashore or as a flooring material. Furthermore, It is used as  wall facing in chemical industries due to its acid and alkali resistant properties.
Each slab is unique, this characteristics of hand quarried natural stone make it different and beautify naturally. Furthermore, Each piece has its own unique look and may vary in color & texture from other pieces of the same type of stone.

Applications of Fossil Mint Paving:-
Sandstone is widely used in Construction and decoration of building interior and exterior.
Origin - Fossil Mint Sandstone is origin of India. India has a large range of paving slabs, Sandstone, Granite, Marble, Slate etc.
What are the finishes available in Fossil Mint Paving Slabs:-
Fossil Mint Sandstone is available in one and only Natural cleft finish due to its fossil leaves present on the surface. Therefore, Mint fossil sandstone is extensively used as paving stone for exterior flooring and gardens.
Appearance - Fossil Mint Paving Slabs are basically from the family of Mint Sandstone  with 30 - 40% natural fossil. These fossil markings is scattering  leaf like patterns, warm and pleasing. This stone is having unique fern like fossil shapes on them which are formed by mineral deposits on these stones. Further which helps in adding a distinctive touch to its appearance. Hence It is beautiful natural Sandstone paving with a mixture of yellow, buff, and ripened mango colors.
DHARTI CRAFT -  We are exporter, quarry owner and supplier of fossil Mint sandstone, fossil sandstone paving, patio paving slabs, paving stones, cheap paving slabs, fossil mint paving slabs and Indian sandstone.  
Contact us for your requirement of fossil mint paving slabs and also another paving stones.
Indian Sandstone Specifications
Specifications

Classification
Indian Sandstone
Quarry Deposit
Compact
Quarry Excavation
Block
Chisel Splitting
Not Possible
Gang Saw Sawing
Possible
Offered in
Blocks, Slabs & Tiles
Finishes Offered
Natural Cleft
Standard Specifications

Random Slabs not available

 

Cut to size tiles 22mm or 20-30mm Thick
30 x 30 / 60 x 30 / 40 x 40 / 60 x 40cm
60 x 60 / 60 x 90cm

Custom size also available.

Tailor-Made Specifications
Possible
Carved Articles
Possible
Recommended Applications
Interiors & Exteriors
Suitability
Medium to low traffic.
Consistency
Fair
Fragility
Sound
Delivery
4 to 6 weeks