GREEN GOLD SLATE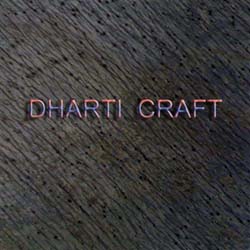 GREEN GOLD Slate Stone tile is also popularly called as GREEN MICA Slate. It is easily identified by the small and tight ripple pattern that it shows on its surface. Its color is predominately silver, green and gold but can also veer towards metallic greens, grays and oranges.  Green Gold Slate is best suited for indoor use. The vibrant colors and unique texture make Green Gold slate stone tile / slabs perfect choice for interior applications. Green Gold / Deoli Green Slate stone tile is a family of slate stone that exhibits a three Dimensional look upon Honing / polishing. Exclusive to this family even after polishing it will create a visual illusion of the natural texture despite surface being smooth to touch. Due to mica content in the slate stone the natural sheen that it carries is simply unmatched and beautiful.
The slate stone carries reddish / black spots which indeed are garnet which gets bisected during the polishing process and thus giving the polished surface exclusivity to any surroundings.
The color variation that Honed Green Gold Slate / Deoli Green slate / Green Mica Slate, shall be as its natural ones: it shall exhibit gold and silverfish Grey with a tendency to veer to greens or orange.
DHARTI CRAFT, INDIA recommend to seal the tiles with good sealer for long life and maintenance free.Protection, durability and beauty are just a few of the features of slate. Being a good conductor of heat slate is ideal in any area.
DHARTI CRAFT, is an Exporter of Green Gold Slate Stone Tile, Natural slate tile, slate wall tiles, natural slate floor tiles, Indian Slate stone and Quartzite tile from India. Green Gold slate stone tile and Slabs Supplier and Manufacturers from India with best quality tiles and packaging assurance on all orders.
You may visit more colors and choices for your home decor. Check out our Stone Gallery.
Specifications
Classification
Slate Origin India
Quarry Deposit
Layered
Quarry Excavation
Hand split layers
Chisel Splitting
Possible
Gangsaw Sawing
Not possible
Offered In
Tiles, Slabs, cut to size
 
Both faces natural
 

Calibrated Back Tiles:-

1) Natural cleft finish.

2)Honed/Polished finish.

3)Brushed/ Leather finish.

Tailer Made Specifications
Possible
Carved Articles
Not possible
Recommended Applications
Interior and exterior
Suitability
Medium to Low Traffic
Consistency
Multicolor
Fragility
Sound
Delivery
4 weeks