INDIA GRANITE ( NORTH & SOUTH)
Granite is an igneous rock that can form in any array of colors depending on its mineralogy and quartz composition. India Granite is a hard and very tough stone that has been used for centuries in construction an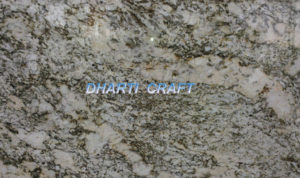 d monuments that need to stand the taste of time.
Especially India Granite has become a point of interest in real estate marketing for its use in kitchens. In addition bathrooms as counter top surfaces due to is durability and appearance.
India Granite Popular Applications:-

Hospitality & Restaurants
Feature walls
Commercial Spaces
Columns & Pillars
Kitchens
Bathrooms
Furniture
Monuments & many more…..
DHARTI CRAFT, INDIA presents its collection of India Granite Stones in a variety of colors. In addition, We provide you with complete information regarding the product to make your selection more informative & useful. Granite is a versatile stone, which means that it can be produced and finished in many different finishes. Especially It is scratch-resistant thus making it a popular building material for the counter tops.
India Granite shall continue to be one of the most popular construction and building materials for residential as well as commercial buildings. Furthermore it is used for decorative pieces due to its various characteristics.  Granite stone is a hard rock very resistant to scratches and a durable product and it is the most beautiful and pleasing stone. Especially Granite stone that has been processed for internal and external use. Example; granite Tiles & slab are honed, fired, satin, brushed, leather, sanded, grit blasted etc.
Maintenance of India Granite:-

Kitchen Countertops. The normal use of knives will not scratch the surface and hot cookware can be placed directly on granite without dulling the finish. Especially Granite will not chip unless you decide to use a sledge hammer. In addition India Granite must be sealed with a water-based sealant in order to prevent oil and water patches from staining. Hence, This should be done every six months or a year for high usage areas.
Use a cloth and water for everyday wiping. A quick rubbing with a dry towel will remove the water marks and bring back a quick shine. To maintain the glossy finish, use a non-abrasive cleaner such as glass cleaner.
Please visit our Stone Gallery for more India Granite Colors or Contact us.