Indian Marble
 About Indian Marble
 Marble is a type of metamorphic rock formed by Calcium Carbonate when subjected to high temperatures and pressures over thousands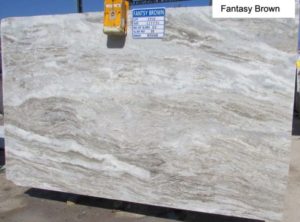 of years. Therefore resulting in a stone capable of taking a high glossy polish. This ageless material is the basis of architectural wonders, artistic masterpieces and beautiful  living spaces. 
Indian Marble slab | marble floor tile is one of the most versatile materials discovered by man. Its elegance and durability make it a prime choice for many and varied uses. However, the main uses of Indian marble are in construction, interior decoration and sculpture.
One of the principal properties of Indian marble is its ability to achieve a natural glass like polish. Furthermore Marble is polished by abrasion until it reaches its natural glossy luster. This luxurious finish can last for years.
Marble is made of more than 90% calcite (calcium carbonate). But it's the remaining percentage of "impurities" that grant different varieties / color and characteristics. Indian Marble can be translucent, purple, white, brown,  green, black and grey. Furthermore it can have a uniform color and texture or have spots, swirls or veins.
Famous monuments (Seven wonders of the world) like the "Taj Mahal" in India have been built with white marble. Marble was the basis of Greek architecture and was the principal building material for the Parthenon and the Acropolis.
Indian Marble Suppliers | Marble slab & Marble Tiles for floor:-
DHARTI CRAFT, INDIA is a leading Indian Marble suppliers of Marble slab , marble tiles for floor, marble tiles design, Wall Tiles. In addition We supply finishes like Polished and leather from Jaipur, India. Especially We assure best marbles price and Indian marble slab prices.
Indian Marble is a luxury stone and now available at affordable prices in form of tiles, slab, tread risers, countertops. Especially marble handicrafts with gold work painting which finally increases the beauty of the masterpiece surroundings. Furthermore Marble is recommended for flooring, wall tile, Countertops, Table tops, Kitchen tops. In addition Decorate your living space with Marble Handicrafts, flower vases, pots, wash basins, water fountains, stone sculptures, columns.
Indian Marble names for export supply in 2cm and 3cm thickness,  Visit Below.
1. Rainforest Brown Marble
2. Rainforest Green Marble
3. Yellow Rainforest Marble
4. Fantasy Brown Marble
5. Mercury Black Marble
6. Eta Gold Marble
7. Iceberg Marble
8. Polar white Marble
9. Indian Green Marble
10. Lady Onyx
11. Indian Beige Marble
12. Translucent Parrot Green Marble
13. Black Soapstone
Indian Marble Slab & tiles are available in various Slab sizes and finishes.
Marble Slab Sizes :- 270 x 150 cm plus
Marble Tiles Sizes :- 12x12 Inch to 24x24 Inch & Customized.
Indian Marble finishes - Honed, Mirror Polished, Leather or Brush Antique.
Check out our Stone Gallery