KOTA BLUE LIMESTONE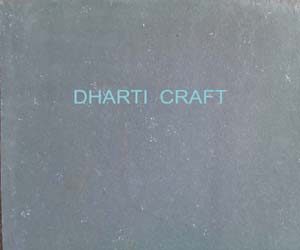 Kota Blue Limestone is a beautiful bluish color stone that can impeccably adorn the facades of your buildings and other constructions. Kota Blue limestone has gained popularity for its most elegant look in comparison with other limestones of similar origin. Kota blue lime stone paving has a flat, uniform surface with sawn edges and being very consistent in colour. Kota blue lime stone paving is well suited to contemporary and traditional designs. The versatility of Kota Blue Lime stone, together with its mechanical strengths, resistance to pollution as well as its range of eye-catching finishes and effects makes it the ideal contemporary architectural and building medium. Its hassle free maintenance makes it the most preferred among other stones of the same family.
Limestone blue has been used for centuries as the material of choice for the construction of prestige buildings in and around the globe. Kota Blue Lime stone In the hands of a skilled architect, designer or mason the combination of colors and textures can bring the most mundane structure to life or produce stunning variations with the textures.
Blue Limestone tiles can be used effectively on walls and floors in both interior and exterior architecture. The slabs are extremely hard wearing and are ideal for use in high traffic areas of the home, as well as areas where resistance to staining is important. Kota Blue Lime stone can be hand cut into slabs, cobbles & other landscaping elements.
Blue Kota stone is one of the most popular limestone from India & is generally used for interiors as well as exteriors. Due to its excellent strength it is invariably used in most of the commercial projects all over the country.
DHARTI CRAFT - A leading Exporter & Supplier of Kota blue limestone, Indian stone paving, blue limestone, limestone blue, blue pavers, Kotah blue limestone and blue kota stone origin of India.
Visit us or reach us for your requirement. Click here.
Specifications

Classification
Indian Limestone
Quarry Deposit
Layered
Quarry Excavation
Hand Split Layers
Chisel Splitting
Possible
Gang saw sawing
Not Possible
Offered in
Tiles, Slabs, Cut to Size Pavements and Flags
Finishes Offered
Natural, Honed, Polished, Brushed.
Standard Specifications
Cut to size tiles 2cm and 3cm Thick
 
Polished, Calibrated & Beveled Tiles
 

Cut to size tiles 20mm and 30mm Thick
30 x 30 / 60 x 30 / 40 x 40 / 60 x 40
90 x 60*Cm / 180 x 90*cm.
Custom size also available. 

Tailor-Made Specifications
Possible
Carved Articles
Possible
Recommended Applications
Interior and Exterior
Suitability
High Traffic
Consistency
Fair
Fragility
Sound
Delivery
4 weeks