KOTA BROWN LIMESTONE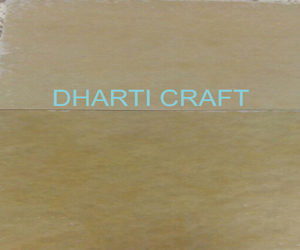 Kota brown limestone paving is a rustic pale brown paving stone. The surface is relatively flat with sawn edges. Kota Brown Lime Stone is also known as Kota Stone Brown.
Why Kota Brown:-
Brown limestone paving is suitable for classic and traditional garden designs hence The natural beauty of Kota Brown Limestone lends elegant distinction to any commercial application.
Kota Stone Brown is preferred by the architects for most of their flooring need either it is interior or exterior.  Kota Brown Limestone is one of the most contemporary limestone therefore it is  used for exterior as well as interior. The main attraction of this limestone is that it is quite hard and therefore it is used in extreme temperatures. T
Brown Limestone tile used by the architect, designer or mason with the combination of colors.  The textures can bring the most mundane structure to life or produce stunning variations with the textures. The smoothness of Kota stone add beauty to the stone.
Architects choice:-
Kotah Brown limeston carry beautiful color, smooth texture and perfect finish which give it a royal touch.  These tiles can transform the surroundings in no time and are an epitome of elegance and sophistication. Kota Brown limestone is easy to work upon & can be cut into slabs, cobbles, tiles, claddings and many more.
DHARTI CRAFT - Exporter and Supplier of  Indian stone paving, Kota brown limestone, brown limestone, Brown limestone tile, brown stone tile, kota stone brown, Kotah brown limestone   origin of India. Limestone has the smooth feeling by nature and hence add to the characteristics.
We recommend to visit our Stone Gallery for more selection or click here to reach our mail box.
Specifications

Classification
Indian Limestone
Quarry Deposit
Layered
Quarry Excavation
Hand Split Layers
Chisel Splitting
Possible
Gang saw sawing
Not Possible
Offered in
Tiles, Slabs, Cut to Size Pavements and Flags
Finishes Offered
Natural, Honed, Polished, Brushed.
Standard Specifications
Cut to size tiles 2cm and 3cm Thick
 
Polished, Calibrated & Beveled Tiles
 

Cut to size tiles 20mm and 30mm Thick
30 x 30 / 60 x 30 / 40 x 40 / 60 x 40
90 x 60*Cm / 180 x 90*cm.
Custom size also available. 

Tailor-Made Specifications
Possible
Carved Articles
Possible
Recommended Applications
Interior and Exterior
Suitability
High Traffic
Consistency
Fair
Fragility
Sound
Delivery
4 weeks