SILVER SHINE SLATE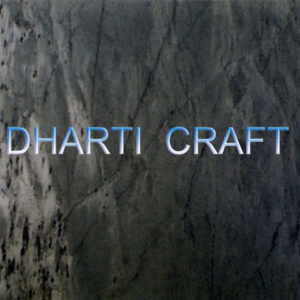 Silver Shine slate stone tile is origin of India and is one of the dense slate tiles suitable for bother interiors and exterior applications. It is a very distinctive silver light grey colored with more or less consistent natural surface except occasional rust patch on the surface. The natural cleft surface is medium rough in case of silver shine slate stone tile. It is also one among the special family of slates displaying metallic textures.
Silver Shine slate stone tile bring in a touch of individuality to your floor / wall and innovative landscaping feature & thus imparting personalized accents to any Home or garden. Honed / polished surfaces of Silver shine slate depict wonderful textures. The mica inclusions within the stone also become more visible as solid silver flecks and sometime like spears. The honed Silver shine slate also tends to be less colorful depicting largely silver and grey shades in varying tones and silver patterning.
DHARTI CRAFT, INDIA recommend to seal the tiles with good sealer for long life and maintenance free.Protection, durability and beauty are just a few of the features of slate. Being a good conductor of heat slate is ideal in any area.  Silver Shine Slate is Shining slate with silver color enhances the beauty and far recommended due to light reflecting color.
DHARTI CRAFT, is an Exporters, Suppliers of Silver Shine Slate stone tile, Natural slate tile, Slate wall tiles, natural slate floor tiles, Indian Slate stone from India. Silver Shine is a great choice for silver color tiles. Being it reflects the light, these can be easily used in dark areas to beautify and emotional feeling of good light in the rooms or offices.
Reach us for your requirements. Click here for contact or Visit our stone gallery for more options.
Specifications
Classification
Slate Origin India
Quarry Deposit
Layered
Quarry Excavation
Hand split layers
Chisel Splitting
Possible
Gangsaw Sawing
Not possible
Offered In
Tiles, Slabs, cut to size
 
Both faces natural
 

1)One face natural, other Calibrated

2)One face Honed - other face Calibrated.

3)One face brushed - other calibrated/ bevelled.

Tailer Made Specifications
Possible
Carved Articles
Not possible
Recommended Applications
Interior and exterior
Suitability
Medium to Low Traffic
Consistency
Multicolor
Fragility
Sound
Delivery
4 weeks