STONE BASINS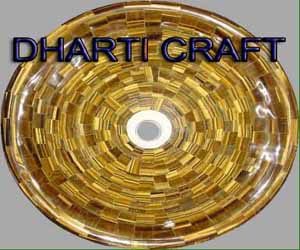 Semi Precious Stone Basins are prepared in different designs size and colors. We have a large range of semi precious stone in different colors an types. Especially Stone basins are prepared in variety of designer collection for bath basins. It especially add luxury to the bathrooms. We prepare bath basins with Red agate, Blue Agate stone, Brown Agate, Black Agate Stone. In addition  Tiger Eye Basin and marble  basins. The quality of Semi Precious stone basins are  Superior adds beauty to luxury interior. Agate stone is translucent and therefore also used as backlit stone to enhance the beauty. Bath Sinks are furthermore has a special place in bathroom interiors.
We used premium quality lumps with advance technology to deliver the best quality Agate basins, Agate stone countertops.
Stone basins Specialities
:-
Stone Basins are prepared from Semi precious stone which are translucent by nature and hence furthermore used as backlit stone. In addition Stone Sinks made of semi precious stone and marble adds luxury to any interior. Luxury stones further relax the mind with there presence and feel of touch. Furthermore there are various stones which are used to cure certain diseases. Semi precious stones are cheaper then precious stone and definitely the presence helps as per Architecture. We have seen extensive use of Stones according to the preferred color in specific direction to strengthen the part of living space and fell of relaxed mind and body.  Hence semi precious stone wash basin are luxurious and taken care accordingly for a life time beauty.
Manufacturer and supplier of Designer Collection of Stone Basins:-
Dharti Craft is a manufacturer and supplier of Designer collection of stone basins for bath and interiors from India. We supply Bath basins made of Agate Stone, Mother of Pearl, Marble, tiger eye etc. Please contact us for your requirement of Stone Sinks. CLICK HERE.