Yellow Beige Limestone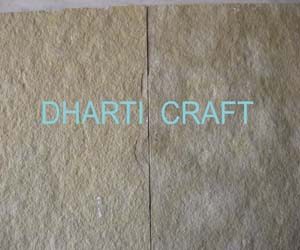 French Vanila Yellow limestone is also called Shahbad Yellow Limestone or Yellow limestone. It  is a warm honey colored limestone with subtle texture & rustic appearance. Strength & durability, it is ideal for all kind of construction applications either it is landscaping, walling, floorings, patios etc. Yellow  limestone is an imperial and elegant stone, Lime Yellow reminds a classic ambiance, this material is an exquisite addition to the collection of natural limestones.
French Vanilla / Shahbad Yellow limestone slabs / tiles carry with it beautiful color, smooth texture and perfect finish which give it a royal touch. Such tiles can transform the surroundings in no time and are an epitome of elegance and sophistication.
One who loves nature and thus can not keep himself away from the charm of  French vanilla lime stone.  French Vanilla gels with almost any color due to its glowing texture and excellent finishing. Limestone beige provide excellent cutting and carving on its surface and thus can be also used for all kinds of  works.
The specifications of the beige limestone - French Vanilla is given below.
DHARTI CRAFT , India is a leading exporter and supplier of  yellow paving slabs, Yellow limestone paving, limestone beige, yellow limestone patio, tandoor yellow, kota yellow limestone and beige limestone origin of India.
Are you ready to place the order or have any questions to be clarified. Click here.
---
Specifications


Classification        - Limestone
Origin                     - India
Quarry  Deposit   - Layered Quarry
Excavation            - Hand Split
Layers                    - Chisel, Splitting Possible
Gang saw sawing - Not Possible
Offered                   -  Tiles, Slabs, Steps, Pier Caps, Pool coping, Cut to Size Pavements and Flags
Finishes                  - Natural,  Polished, Tumbled.
Standard Specifications - Cut to size tiles 2cm and 3cm Thick Polished, Calibrated & Beveled Tiles.
Sizes                         -  30 x 30 / 60 x 30 / 40 x 40 / 60 x 40 / 90 x 60cm (Custom sizes also available).
Tailor-Made Specifications    - Possible
Carved Articles                         - Possible
Recommended Applications - Interior and Exterior
Suitability                                  - High Traffic
Consistency                               - Fair
Fragility                                      - Sound
Delivery                                      - 4 weeks