Yellow  Sandstone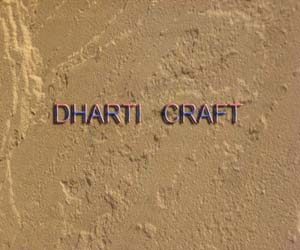 Yellow sandstone  is a great choice for use around swimming pools due to  its smooth surface and it's grip make it ideal for bare feet and can help greatly against poolside slips. Yellow Sandstone is available in various formats as blocks, slabs, tiles and cobbles in different surface finishes, and in different sizes with thickness of 15 - 50mm and 22 mm Calibrated. The various names of yellow sand stone is Yellow Musk, Lalitpur Yellow etc.  Yellow Indian sandstone is available in natural cleft, flamed, polished, honed, bush hammered, sawn, sanded,  antique finish  to suit different applications.
Yellow Musk or Lalitpur Yellow Sandstone is a beautiful natural Sandstone exhibiting a mixture of yellow, and red colors, natural tones and shades.
APPLICATIONS:-
Yellow natural stone is extensively used in exterior flooring in patio pattern, steps, wall copping etc.  Yellow Indian sandstone is especially useful in exterior claddings in sea shore buildings due to acid and thermal resistant properties. As such the effect of saline winds is negligible on Yellow paving slabs. The Golden Yellow hue in this sandstone provides excellent opportunities for this sandstone for wide spread applications. The sunflower Yellow color gives it an inviting look and thus glowing any surrounding paving, garden stone or exterior cladding.
DHARTI CRAFT -  We are exporters, suppliers of Yellow sandstone, Lalitpur yellow sandstone, Yellow natural stone, yellow sandstone paving, Yellow Indian sandstone, Yellow paving slabs, yellow patio slabs and Yellow pavers origin of India.
You may contact us for any questions and clarification needed to place your orders. Click Here.
---
Specifications
Classification
Sandstone-Origin-India
Quarry Deposit
Compact
Quarry Excavation
Block
Chisel Splitting
Not Possible
Gang Saw Sawing
Possible
Offered in
Blocks, Slabs & Tiles
Finishes Offered
Natural, Polished, Brushed & Shotblast
Standard Specifications
Random Slabs 2cm and 3cm thick

Size 200x 60cm plus / 240x120cm Plus

Cut to size tiles 22mm Calibrated.
29 x 29 / 60 x 29 /60 x 60 / 60 x 90cm

Custom size also available.

Tailor-Made Specifications
Possible
Carved Articles
Possible
Recommended Applications
Interiors & Exteriors
Suitability
Medium to heavy traffic.
Consistency
Multicolor
Fragility
Sound
Delivery
4 to 6 weeks